Participating in a dinner party is very important to many people. After all, the dinner party represents the communication between people. Your dress and accessories to a large extent represent whether you respect each other, and it is also a kind of identity. Symbolic. How to design your own watch?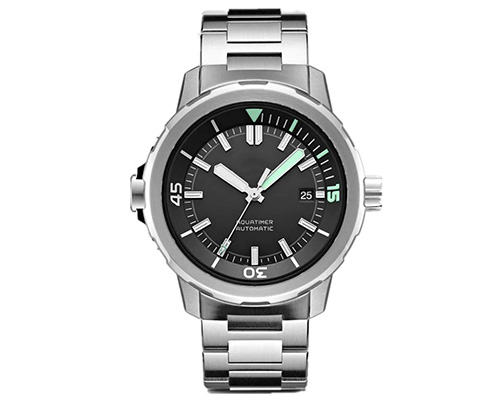 You can design your own watch according to your usual dressing style. If you like to wear casual style clothes, you can wear a belt watch to show more casual style. If you like to wear a suit to the dinner party, you can wear a steel band watch for more formality. It is recommended that this watch, with a black dial, thicker hands and time scales, with green embellishments, looks less serious. The stainless steel strap has a more texture. This custom-made watch can not only check the time, but also read the date, with a unique selenite gray dial that can attract the attention of others.
Of course, you may not like this watch. After all, everyone's preferences are different. As a customized watch manufacturer, we can meet the needs of different customers. If you need to design your own watch, please contact us.