Giant watch has 12 years of industry experience in customizing watches. Our mission is to make our customer's customization watch business simple, so we do this:
Colleagues in the company's design department are helping customers design cool watches, we are your brain in China.
Colleagues in the engineering department turn the perfect design of the customer into a watch that can be sold. We are your hands in China.
The business department is the communication bridge between the customer and the raw material factory. They help the customer to make requests, negotiate plans, control the cost, and grasp the production progress. We are your mouth in China.
Colleagues in the production department manufacture batch watch for customers so that customers can concentrate on opening up the market and provide a timely supply of goods so that customers can run their sales. We are your legs in China.
Colleagues in the QC department are helping customers to test functions, control quality, prevent defective products from entering the market, and provide strong backing for customers' brands. We are your eyes in China. We're your team in Shenzhen China. We are a group of young people, our average age is 29 years old. Active thinking, good communication, flexible cooperation are our characteristics. Our company employed more than 60 professional technicians and sales service personnel to form a complete industrial chain of design, production, and export sales.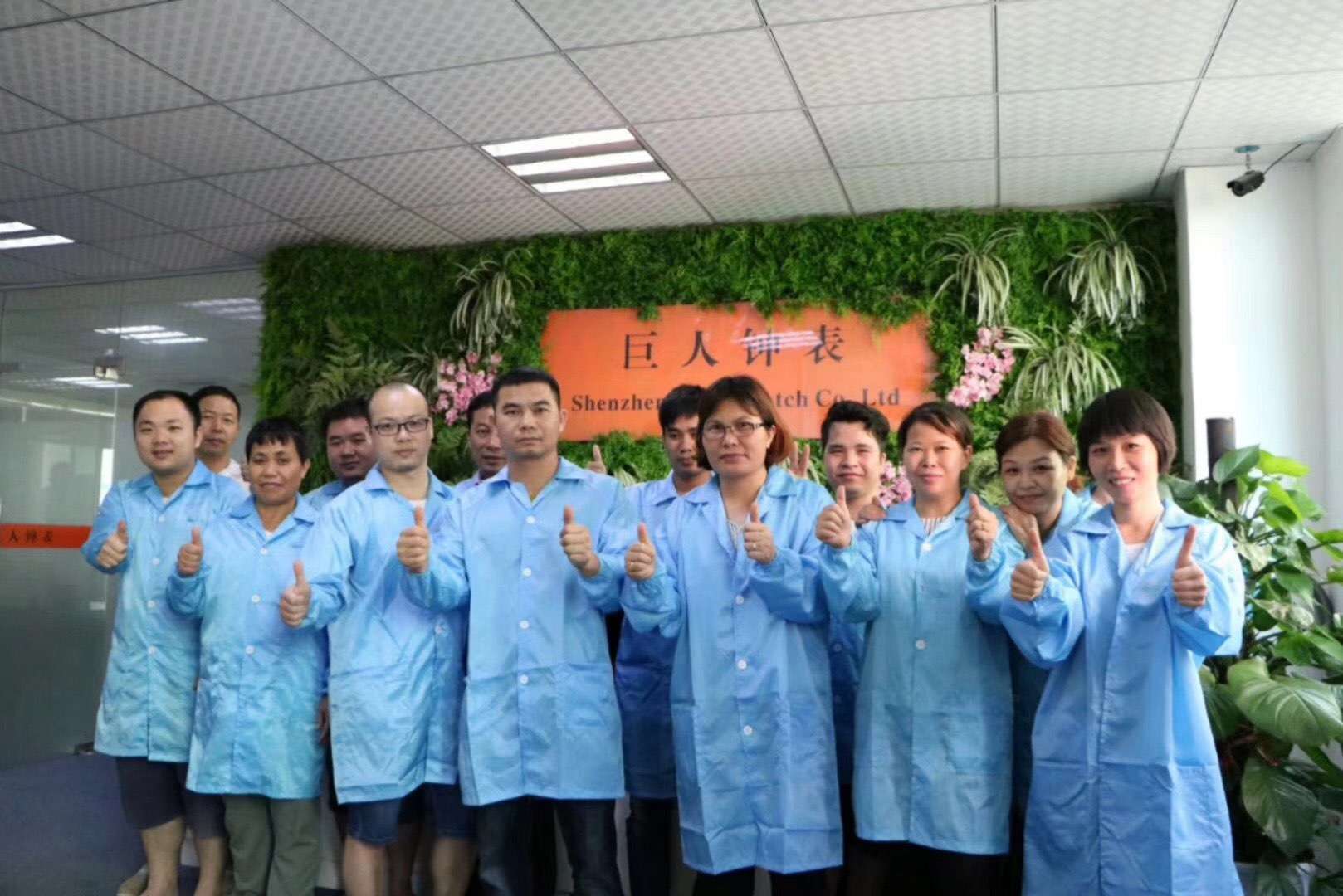 We provide customized services for customers who make high-end steel + wood watches. Giant watch is China's leading service provider of high-end steel + wooden watch customization. We make the best watches and services to make customers' business easier. Giant is a company with advanced service awareness, our goal is to make customers' business become easier. That means we do more work, then our customers can do less work. Our customers have enough time to focus on the advertising market.
Company History
-2019 At the second level of cooperation in DISNEY, We have been established for 10 years.
-2018 First cooperation with American children's brand DISNEY.
-2015-2017 We deep cooperation with ORIGINAL GRAIN, the largest steel + wood watch brand in North America. We provided OEM services to customers, and also participate in joint development with customers. We launched an ODM partnership with Italian brand WEWOOD, the originator of the European wood watch brand. We provided OEM cooperation with the watch brand VINCERO, which is famous for its chronograph in the United States. Also, we provided OEM cooperation with GERMAN watch brand l&f-mechanik, which is famous for its design in Germany. The company won the IF design award 2019.
-2013-2014 We began to enter the field of watches and formally began to do international business.
-2008-2012 We founded a watch parts processing factory, our main products to produce the watch bottom cover, domestic case factories are our customers, we only received domestic orders.