At present, the watch manufacturer supplier commonly used in the market is mainly made of stainless steel and titanium alloy. Also synthetic materials, the price of using titanium custom made watches is often higher than that of stainless steel.
Titanium has a very good advantage as a custom watches material, such as:
1. Titanium alloy watches are quite comfortable to wear because titanium alloys are lighter than steel and are only about 55% of steel.
2. Titanium is hypoallergenic. It does not contain nickel. Even when it is sweaty, it is very comfortable to wear. It does not cause allergic reactions to the human body. It also has memory characteristics and is more suitable for human skin.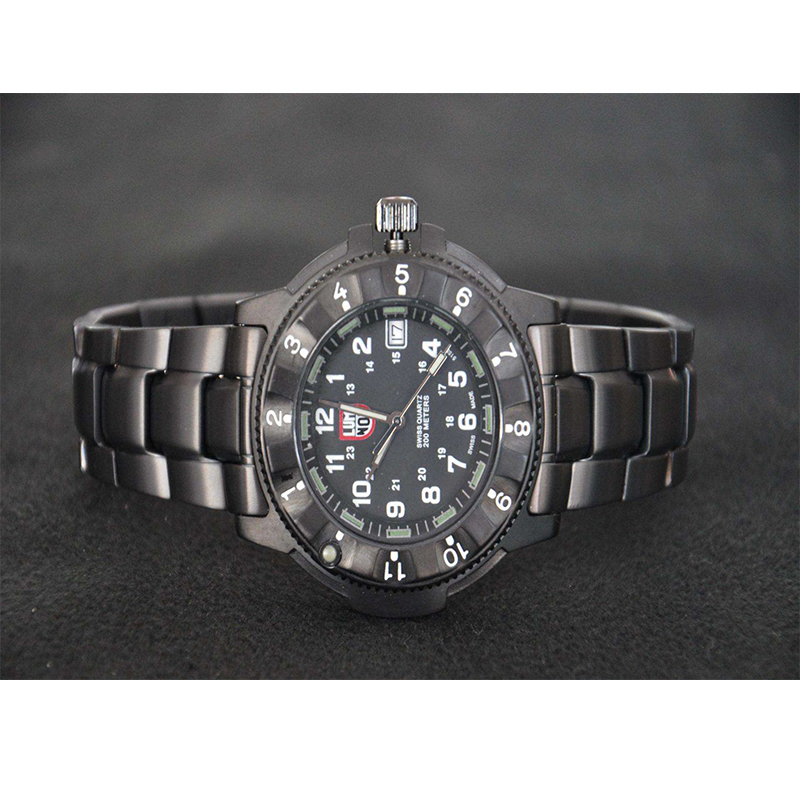 3. Because titanium is harder than steel, titanium is 30% more hard than steel and has higher corrosion resistance and hardness than rust. Many aerospace technologies also use titanium alloys to make rocket and missile components, so titanium watches are more durable;
4. Corrosion resistance makes titanium suitable for diving watches: When titanium is exposed to air, its surface will form a tight and strong oxide film, which can resist the erosion of other metals by different substances. It is particularly effective against salt water erosion.
5. Titanium is more environmentally friendly than stainless steel. It comes from the earth and is recyclable.
Therefore, although the titanium alloy watch is slightly more expensive, it is actually more cost-effective.