Anything of the so-called "automatic" is not unconditional, things, of course, to obey the principle of a mechanical watch, too, if you want to "automatic" premise is to move your arm, according to the principle of work, the physics objects move level not doing any work (unless you shake) acceleration, so bent wrist translation does not make a watch.
The most can make the watch automatic winding way should be along the automatic Oscillator plane, the arm up and downswing, then Oscillator's rotation is the largest, but if along with the Oscillator's an axial swing up and down, the automatic Oscillator also does not turn.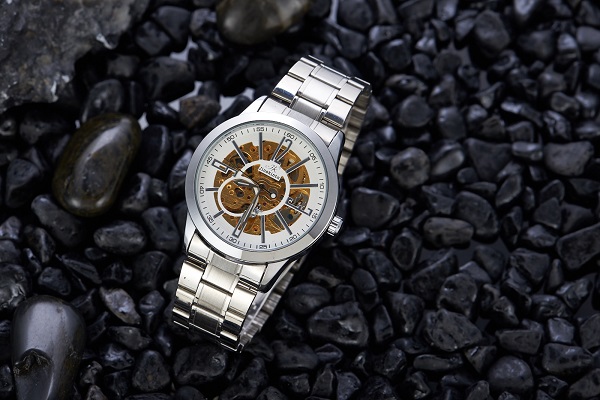 It is a natural and random movement for people to swing their arms. Any force can be broken down into axial and radial forces. Only the radial force applied to the automatic Oscillator can make a good effort.
Now the form of automatic winding is also divided into one-way and two-way, the so-called one-way winding refers to automatic Oscillator only in a direction of rotation, to the wind, two-way without rotation direction can be wound, now the two-way winding of the automatic watch for more.
As a result, the automate will be forced to change its position and state, and sometimes the automate will be unable to keep up with the rhythm of the arm swing when it comes down.
Automatic watch also has a self-winding efficiency, a design and construction problems, even the automatic Oscillator
there is a difference between the weight of the watch, currently lacks the efficiency of the best is to use the so-called " the ratchet wheel and pawl" structure, and it is more sensitive to the change of position, it is said that this type of automatic structure lacks efficiency is higher than general other structure to more than 30%.
Whether it is an automatic mechanical watch or a manual mechanical watch, the accuracy of the travel time can not be compared with quartz, but every day to get up early to turn the watch string 30 times, keep the kinetic energy of the watch is sufficient, to ensure the accuracy of the watch time