As a quartz watch manufacturer with more than 10 years of experience, we often encounter some situations when customers use quartz watches. This is closely related to everyone's usage habits. In order for everyone to avoid unnecessary troubles in use, here we summarize some precautions.
1. Non-professionals do not open the back cover to prevent damage.
2. After adjusting the watch, the watch crown must be pushed back to the end of the handle head.
3. Strap length adjustment: slightly adjust the position of movable buckle, large adjustment need to remove the strap grain. This description is only for ordinary quartz watches and mechanical watches, do not include special movements of watches.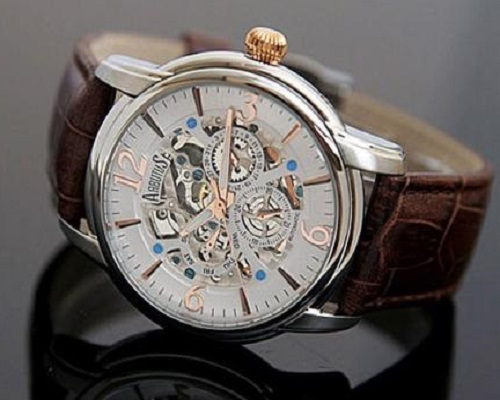 The battery
when the quartz watches second hand every few seconds to jump or stop running when the battery is exhausted, should replace the battery in time, to avoid no electricity electroplating pool for a long time in the table and cause damage to the movement.
The temperature
Quartz watch normal working environment temperature is -5 degrees to 50 degrees, do not put the watch in a too high or too low-temperature environment (such as sauna, bubble hot spring), otherwise, it will affect the watch travel time accuracy and battery life.
Fully automatic mechanical watch
A fully automatic mechanical watch must rely on the swing of the wearer's arm and automatic chain, so must wear more than eight hours a day, to ensure accurate timing. If the day wear time is not enough, and lead to walking insufficient, so it is recommended to take off the watch at night, the watch to the horizontal state left and right swing for a minute, to supplement winding.