Watches are very common in our daily life, wrist ornaments, for men, watches are more indispensable. Since the watch with our life so close, how many people know how to wear? Right to wear watches can make us more elegance and taste! Following up study under different occasions should how to wear a watch.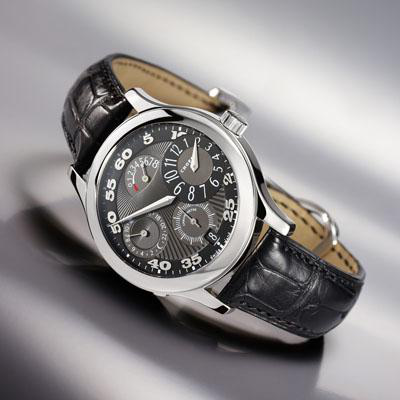 Watch on men and women are different
The key point of men and women born in different hands, the man and the woman is in the left hand, right hand. The reason for this, according to the medical profession, is that men's blood flows from the heart tip to the left, whereas women do the opposite. This will draw an important conclusion: if a man will watch worn on the left hand, the watchband is made of what material, gold, silver, plastic or leather, will affect the normal work of the heart, and the woman is very lucky, don't change this habit will watch worn on the left hand.
Proper method of wearing watches on official occasions
At the dinner party or other formal occasions, need a dignified and elegant watch, so it is appropriate to slide out from the shirt cuff. At the moment, must maintain the color and material of Cufflinks watch match. If is the Enamel Cufflinks or jewels, the best wear a jeweled watch, and the dial pointer color and color consistent cufflinks.
The right way to wear a social Watch

You need to wear a large watch when you wear casual clothes, whether they are T-shirts or tweed. Choose the polished stainless steel watch, the case should be large, the dial to be loud, looks like a relaxed feeling. It would be better if the style and style were related to flying, sailing, and racing.
The correct way to wear watches for work
The bulky watches made of stainless steel or gold are the most attractive sight on the conference table, and you become the protagonist of the conference, of course, but the scale of ostentation is under your control.
Proper watch for exercise watches

Maybe you have an advanced stainless steel watch from a Swiss wristwatch master, and you're dazzled by a lot of features, but learn to be smart and keep this watch at home. It is advisable to choose a wearable rubber sports watch, which is neither afraid of touching nor throwing. From this point of view, wearing the right wrist watch in the right place can help us avoid embarrassment without losing grace. As a person who lacks jewelry, it is very important to learn how to wear a watch properly.
We, Giant watch, can help you create your own design watch with all kinds of detailed requirement, to build your own brand and unique watch.