Chronograph Watch Metal strap material Daquan metal watch with many materials to choose from: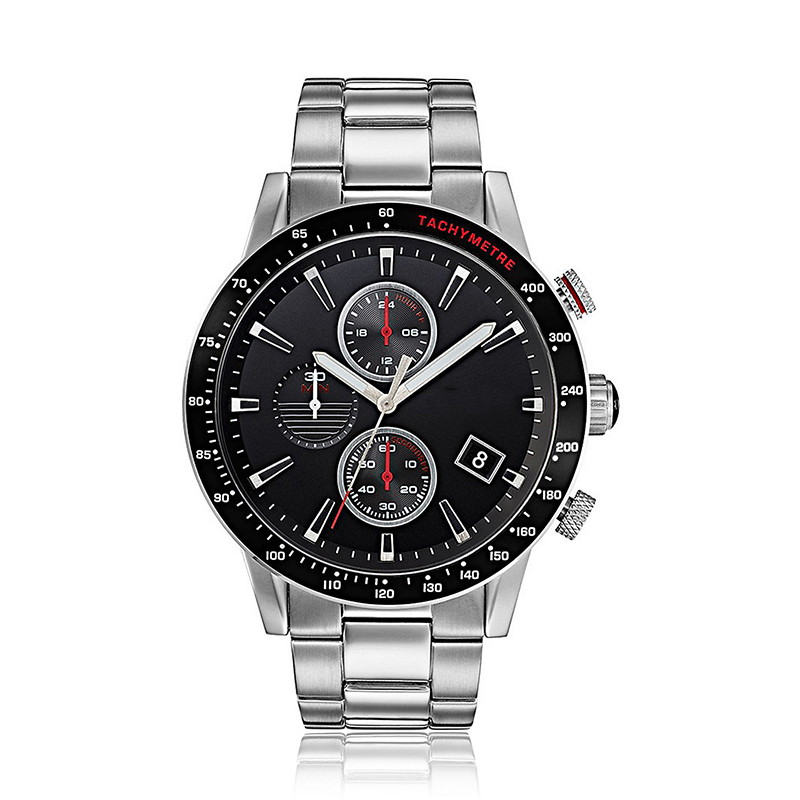 1. PVD plating plating
It is a common case decoration method in modern watches. The electroplating technology rose in the 1970s, because the plating is even and firm, and the cost is lower than the gold package.watches with 3 eyes chronograph movement
It is not easy to fall off, and there is no possibility of discoloration and rusting of the forged yellow shell, so the two will soon be eliminated from the market. The technology used in electroplating is now ion plating (PVD).
2. Copper is relatively cheap, and its characteristics are extremely easy to process. It is currently used in relatively low-end watches.
3. Steel stainless steel, chromium and nickel alloy stainless steel processing is difficult, corrosion resistance and wear resistance are better than the former, the surface can be electroplated or not, only polishing or sandblasting, sanding treatment, forming different effects It has a three-dimensional appearance. The steel strap is the most commonly used strap material.chronograph wrist watches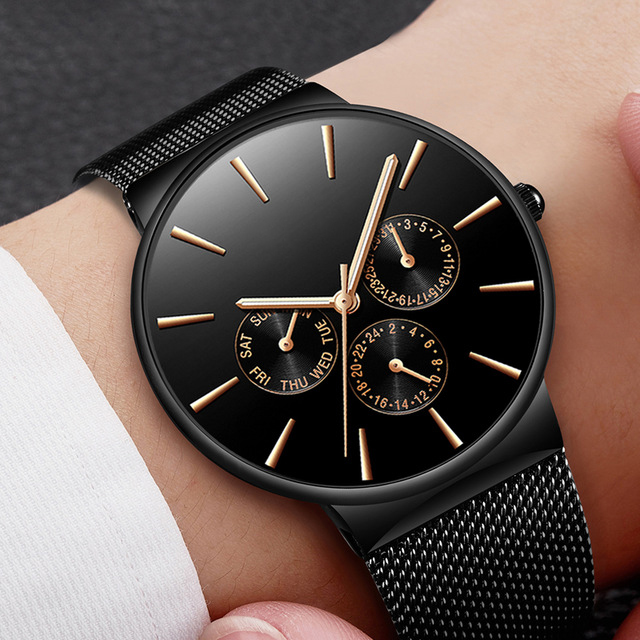 4. Titanium titanium is a relatively expensive metal that is often used in the aerospace industry and is characterized by very light, hard, corrosion resistant, heat and cold resistant. Titanium can be a shiny, shiny metal or a silver-gray, dark gray powder. At present, many high-end watches are adopted.
Titanium material. In addition to the advantages mentioned above, there is also an advantage for watches that titanium is not susceptible to skin irritation (some people are allergic to steel straps, etc.)
5. Ceramic
watches with chronograph functionThe ceramic is smooth, wear-resistant and does not damage the skin. The main component is zirconia. It has good processing properties under certain temperature conditions, and then it can be made into a beautiful case and strap through advanced processing methods. A variety of colors