Watches are not only practical, but also can be appreciate. Because of this, there are more and more watch companies and watch brands with different styles, but do you know that? Because watch design and manufacturing is different, When we use the automatic watch ,it should be more careful than quartz watches, let the China watch company tell you how to maintain the mechanical watches.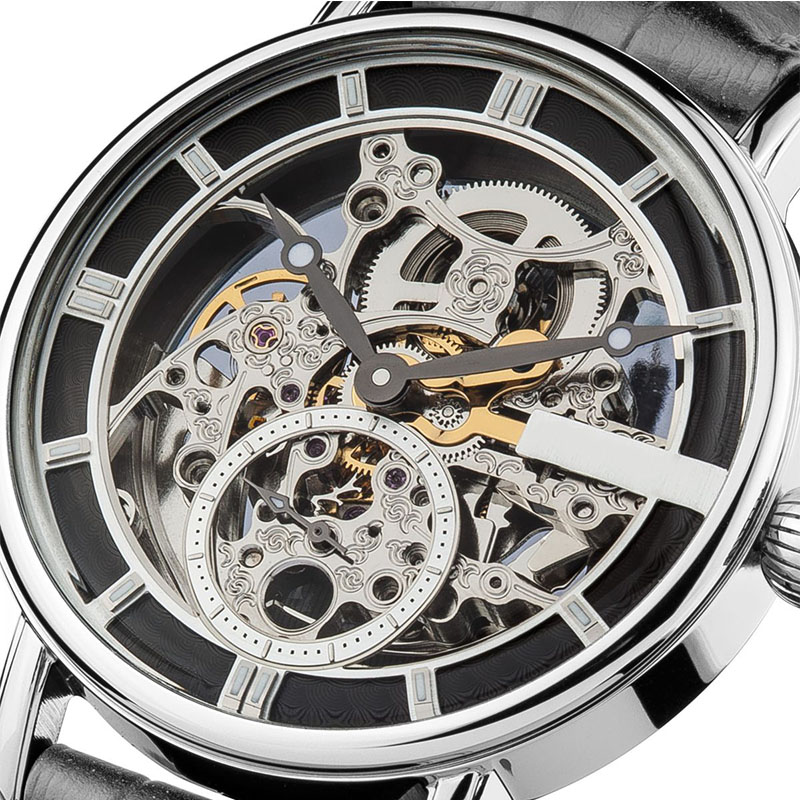 1. Normal wear Avoid vibration
With the right amount of activity, it will keep it running and running normally. Although the watch is shockproof, it is easy to break the pendulum shaft tip or the wheel axle journal when the impact force of the outside is strong. Under the scope of economic ability, two or three watches may be replaced in daily life: mechanical watches are used for static activities, and quartz watches are used for sports, it helps to extend the service life of the watch.
2. Prevent magnetization
Although the watch is made of a non-magnetic material that is not easily magnetized, it is greatly affected by the magnetic field during walking, such as a magnetic buckle on a television, a radio horn, a backpack or a purse.
3. Watch waterproof
Try not to wear your watch to swim and wash your clothes. Once it is wet or wet, you can't pull the watch to adjust the watch at this time, but wipe it off immediately. Even if it is a waterproof watch, the waterproof protection is limited, because the waterproof ring of the watch will wear out after a whole year of wear and tear, and various inevitable external factors such as sweat and dust will age, so it is necessary to replace it with new waterproof ring after one year. otherwise it will not have waterproof function.
4. Tips from watch suppliers
Any watch should not be worn in warm water or bathroom, even if your watch is a waterproof watch, because the seal rubber of the watch is easy to age due to heat, and the water vapor molecules around it are relatively small, it is easy to penetrate into the case, resulting in internal machinery. Damage.
If the watch is abnormal, it should be sent to a special watch shop for inspection.