1. the small three needles on the surface of a small disc to indicate the second table, chronograph watch manufacturers called "small three needles." The second hand is mounted directly on the four-wheel axle. It is usually located at 6 words on the surface. There are also 10 words, 9 words, 8 words, 3 words, etc. on individual clocks, but it is rare. As for the second hand and the hour hand and the minute hand on the same central axis, it is called "big three needle".
2. Chronograph watch is a professional name, in which Chrono means "time" in Old English and Latin, and graph means "recording tool" in English. The chronograph watch has one more mechanical device than the general watch. It is responsible for starting and controlling the chronograph hands. The hands are operated independently and are independent of the hour, minute and second hands on the dial. The function of the chronograph is to measure the length of a short period of time, to operate independently, and has nothing to do with normal time; one revolution per minute.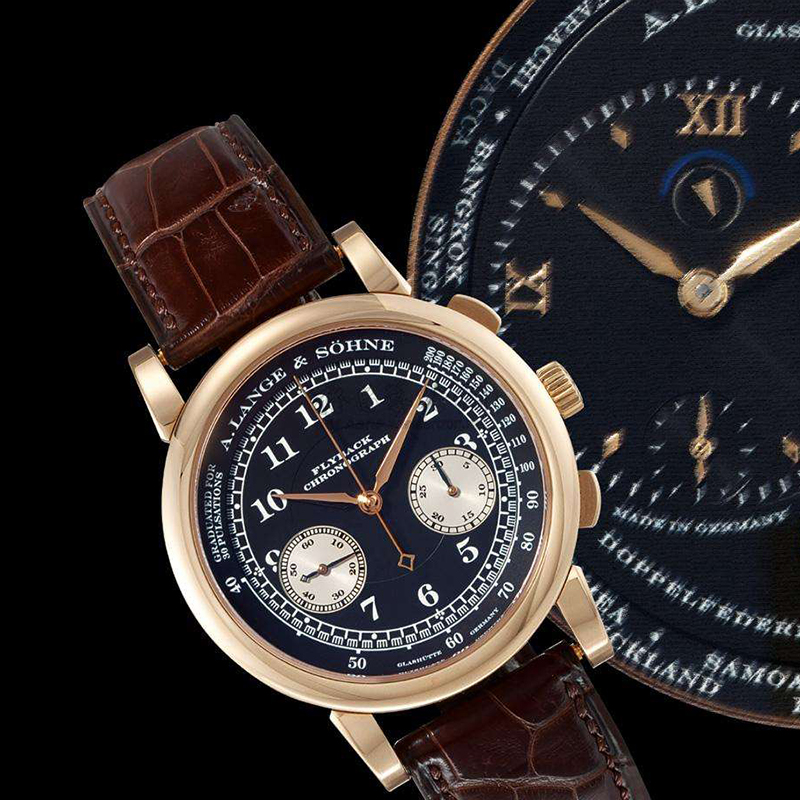 3. Double second hand segmented chronograph This chronograph has two chronograph seconds. In the stopped state, the two seconds are overlapped. The two-second chronograph adds a function to the normal chronograph through its second, centrally located chronograph second hand. Start the timing device so that the two overlapping chronograph seconds are started at the same time. Pressing the two-second button causes the corresponding second hand to stop midway while the basic chronograph second hand continues to rotate. Pressing the same button again causes the double needle pointer to immediately catch up with the chronograph second hand, and both can continue to rotate at the same time. This well-designed system allows the double-needle pointer to display any moment in the middle without affecting the normal timing of the chronograph second hand. That is to say, one can accurately record the time elapsed after the stop of the second second hand until the second second hand is stopped by a mechanical method.
4. the calendar on the general watch, showing the eye of the week and the day, between the three points and five points between the position, open a small window, the number indicates the 31st of the month, with this function It is the calendar, called Date. In addition, there is a week indicator, called Day, which is displayed in three English letters. In addition to the date and week, there are also those who indicate the name of the month, generally referred to as the "Full Calendar". Due to the size of the month, to correct the difference between the size of the month, it is necessary to adjust the crown of the winding; the winding crown is connected to the calendar of the week. Between 21 pm and 3 am, the calendar function is working, during which time the watch cannot be quickly dialed, otherwise the watch will be permanently damaged.