We can guide you which butterfly buckle is a good choose.

No matter what the material of the leather strap, it is a "consumable", because it is not strong, the service life is also short, in general, usually can be used for 2 to 3 years. In order to extend the life of the leather strap, the best way is to replace the butterfly clasp.
The so-called butterfly buckle is a special lock on the strap, which is used on both metal straps and leather straps. Butterfly buckles are usually made of stainless steel, in the form of single and double open, and with snap locks, it should be said that the structure is still more complicated.
The watch factory thinks that butterfly buckle has the following advantages:
(1) Minimize the bending of the strap.
(2) It is comfortable to wear, because it can connect the two leather straps and the watch together into a ring shape, so it is very convenient to take and pick.
(3) It is safer to have an insurance button lock.
(4) Because the butterfly buckle has a relatively long component, it is matched with the watch, and the watch is supported and controlled better on the wrist. The watch does not rotate left and right, and is especially suitable for watches with large diameters and thicknesses.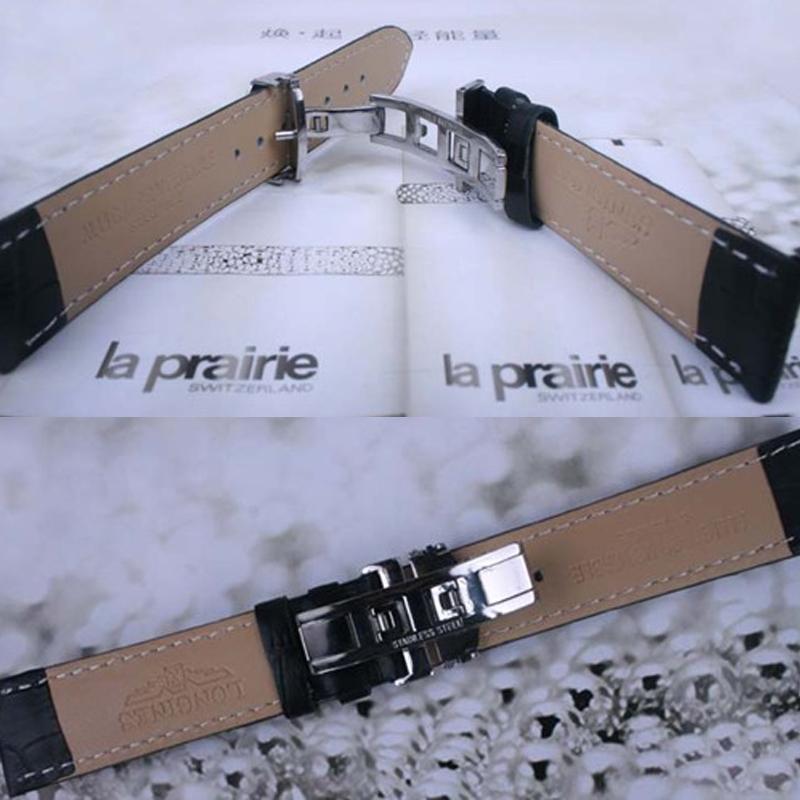 Butterfly buckle has various specifications, but the standard male watch is used in two types: the watch case opening is 20 mm, the leather strap is usually 18 mm (but also 16 mm); the watch case opening is 18mm, the leather strap is usually 16 mm
The length of the standard leather strap is 7 cm on the short end and 11 cm on the long end. The lengthened leather strap is 9.5 cm on the short end and 11.5 cm on the long end. The former is the most suitable for modification as a butterfly buckle, and the longer leather strap is modified into a butterfly buckle, the position of the butterfly buckle will be more partial, not centered, Especially in the case of a person with a thin wrist.
There is not much demand for changing the butterfly buckle, but the strap is slightly thicker and will be more suitable. It is also very simple to convert the leather strap into a butterfly buckle. You can also do it yourself. Use a clock small screwdriver is OK.
Oem watch suppliers today's sharing is over here.