In March 29, 2019, a customer from Malaysia visited our company. His trip purpose is check the sample we made, he loves the samples
just there is a few parts need to modify and improve customer remind, we marked it and will pay more attention to our mass production. We know the details is very important for a new brand beginning.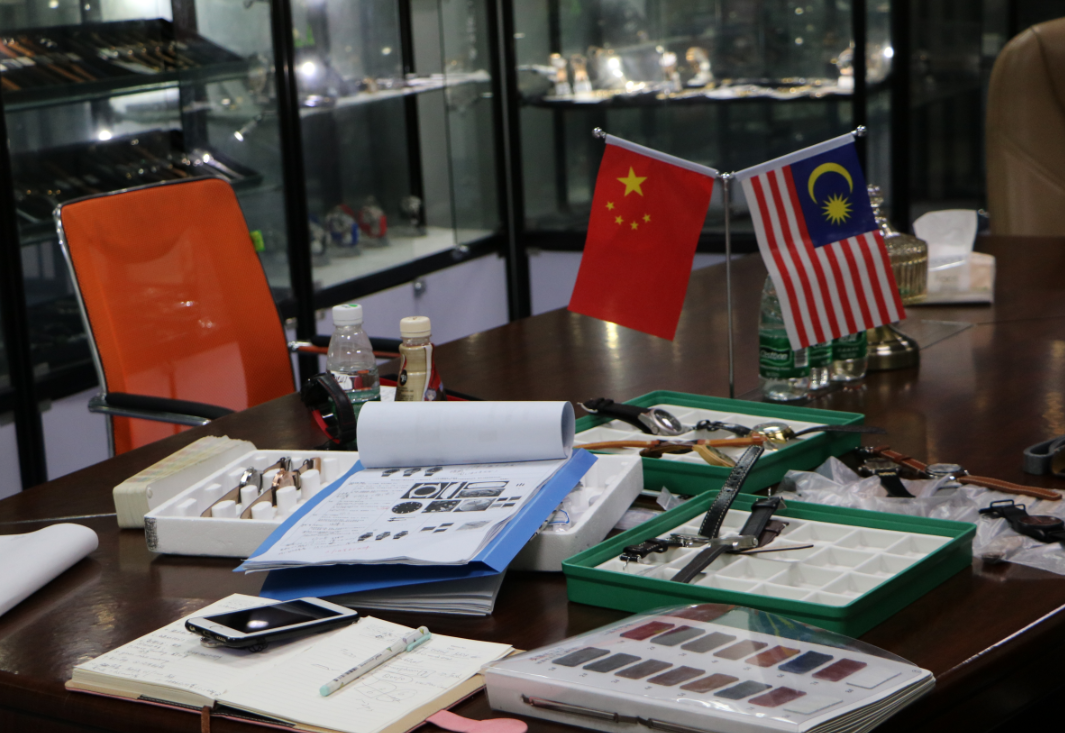 During the meeting….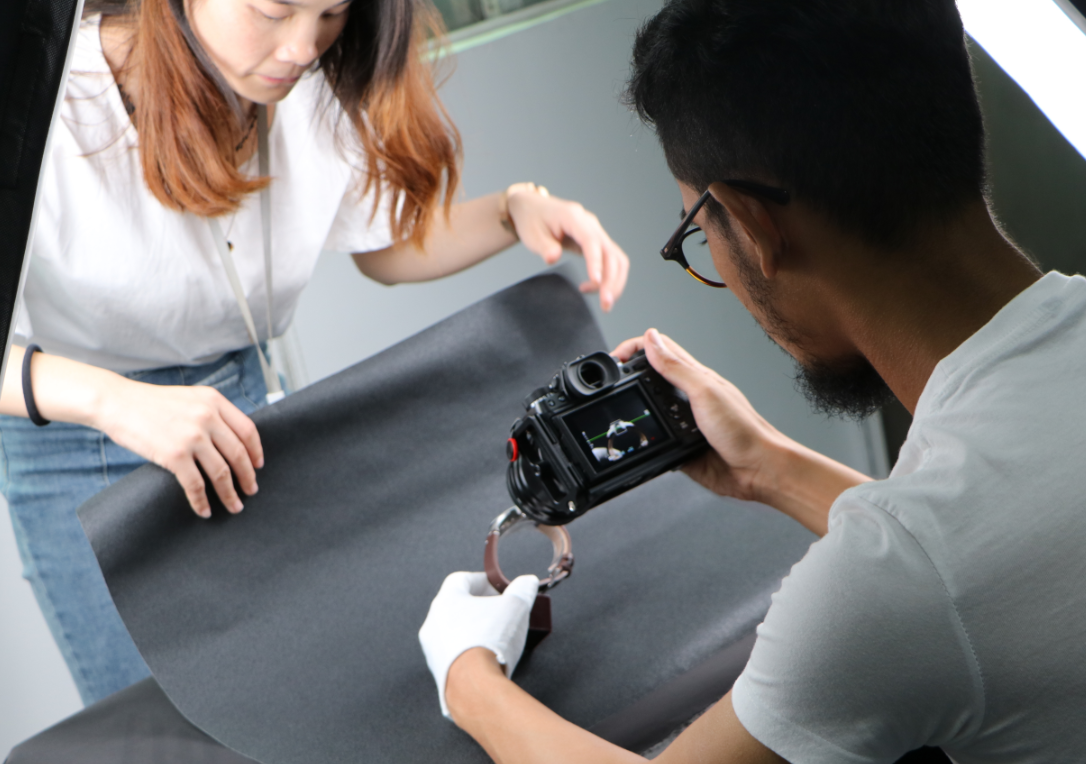 After meeting…
He found our workshop for photograph. Haha. He is hard work boss, Our debby of course to be his assistant for photography. Cheers. Hope the company have a good starting. Also we 're always pleasure to support them to grow up.
Companies Value Proposition For customers
Our mission is to make our customer's watch business simple, so we do this:
Colleagues in the company's design department are helping customers design cool watches, we are your brain in China.
Colleagues in the engineering department turn the perfect design of the customer into a watch that can be sold. We are your hands in China.
Our business department is the communication bridge between the customer and the raw material factory. They help the customer to make requests, negotiate plans, control the cost, and grasp the production progress. We are your mouth in China.
Colleagues in production department manufacture batch watches for customers, so that customers can concentrate on opening up the market and provide timely supply of goods so that customers can run their sales. We are your legs in China.
Colleagues in the QC department are helping customers to test functions, control quality, prevent defective products from entering the market, and provide strong backing for customers' brands. We are your eyes in China.