FIRST WORDS FROM OUR NEW MEMBERS
Tt's a new start for Giantwatch co., because there are some new colleagues joined Giantwatch. To let you understand us more, so
I requested them to write something about their thoughts about a new job.
Some words from Venus
This is Venus, one of a new member in Giantwatch
co., Giantwatch is a young,enthusiasm big family,entry these days, I found i learned many new knowledges, Always feeling the time is not enough for me , Thanks for giving us a good platform,We will work together happily in the future.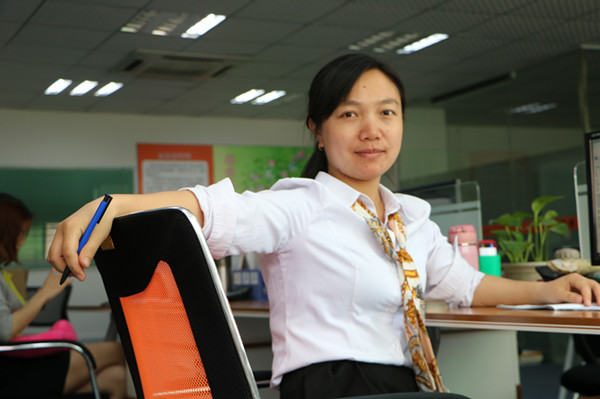 Some words from Debby
SZ Giant Watch is a very warm and charming place" After my first day worked in there, I thought.
Our Boss Mr Wang, is a one who full of humor, love laughing, modesty, courtesy and patient young man. When i was there the first month, always Curious of anything, like to ask why, so asked a lot of "low"question, but Boss and boss wife and my coll leagues never complaint me.
Our boss wife Mrs Bai, who works very hard, she is very Beautiful, and also elegant leader.
Our office is not so beautiful and Bright than the High Office building. But really a warm place. if one day when you saw a little girl taking a big bag home, i'm not exaggerated, that is our afternoon lunch. We sit at our desk the whole day, use our finger typing and brain thinking, it must be exhausted and hungry, then eat some fruit and delicious dessert, energy will come back. How sweet my boss wife! And yes, there has very good taste spicy food.Ah, YES! One thing I need to say, everyone who take a lunch but don't want to rest at dormitory, company provided us a very cute U-shape neck pillow that can rest comfortable on office desk.
In my opinion, when you choose a job, Just choose the boss and leader, We worked with such kind of happy and sweet boss & boss wife, we progressed with love and colleagues help each other.
Finally, Let me talk about our factory, our factory is in the same floor, that is convenient for us to communicate with each other when problem occurs at any time.
So, This is SZ Giant watch Co.,, a warm and charming company, Do you feel it? Come on! Just work with us!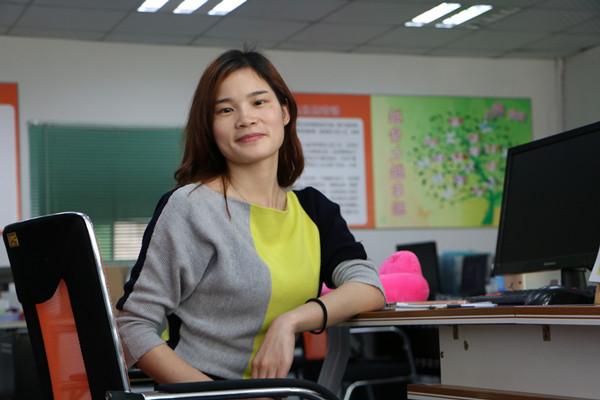 Some words from Hannal
It's my honor to join Shenzhen Giant Watch Co.,Ltd. In the big family,i feel enthusiastic and positive from all of my colleagues.
Although i came here was only two weeks.In this short time,i feel the sense of pride and mission that team spirit brought to me.
Thankful company give me this opportunity. In the following days,i will do my best in work.And i hope that i can make progress together with everyone.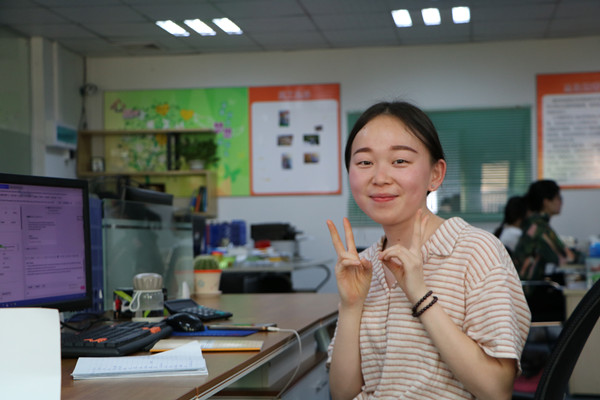 Some words from Fanda
I'm very happy and honored to join in 'Giantwatch co.' this big family, not only gave me a growth to display themselves and exercise good platform, but also have the opportunity to meet more new colleagues, new friend. For this I thanks very much for your leadership, thank you can give me such a good chance.
I first came here, there are many aspects of knowledge need to everybody to learn, but also hope in the later work we can comment. I believe that through our mutual understanding between each other understanding, we'll not only become a career has gone hand in hand with the struggle comrade, but a life in the same camp, share weal or woe friend.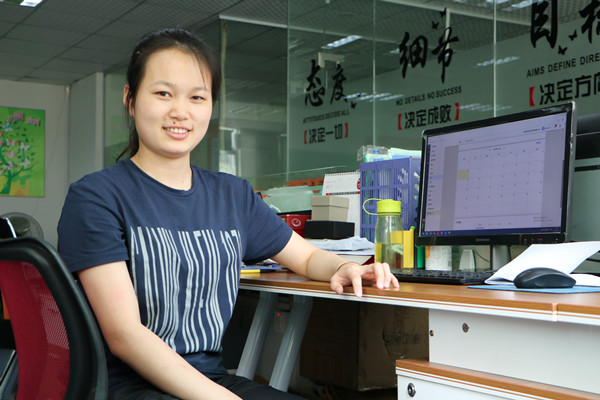 Thanks for you guys sharing. It's my honnor to work together with you, I hope we can make our Giantwatchco. stronger and stronger, soo.. Let's do it! --Sarah