In today's Times, with the develop of the society, Wearing a watch is a status symbol, especially men watch. In this year, the hot selling watch is mesh strap watch, you know if is mesh strap, in addition to silver mesh strap , other color all need to plating color. Such as black, rose gold and gold. Today we are going to talk about the process of electroplating
Plating process is in a stove, also called "Vacuum plating", one stove plating one color. So we need to hung all case or buckle in the stove, Like this picture, this is our factory's real shot drawing.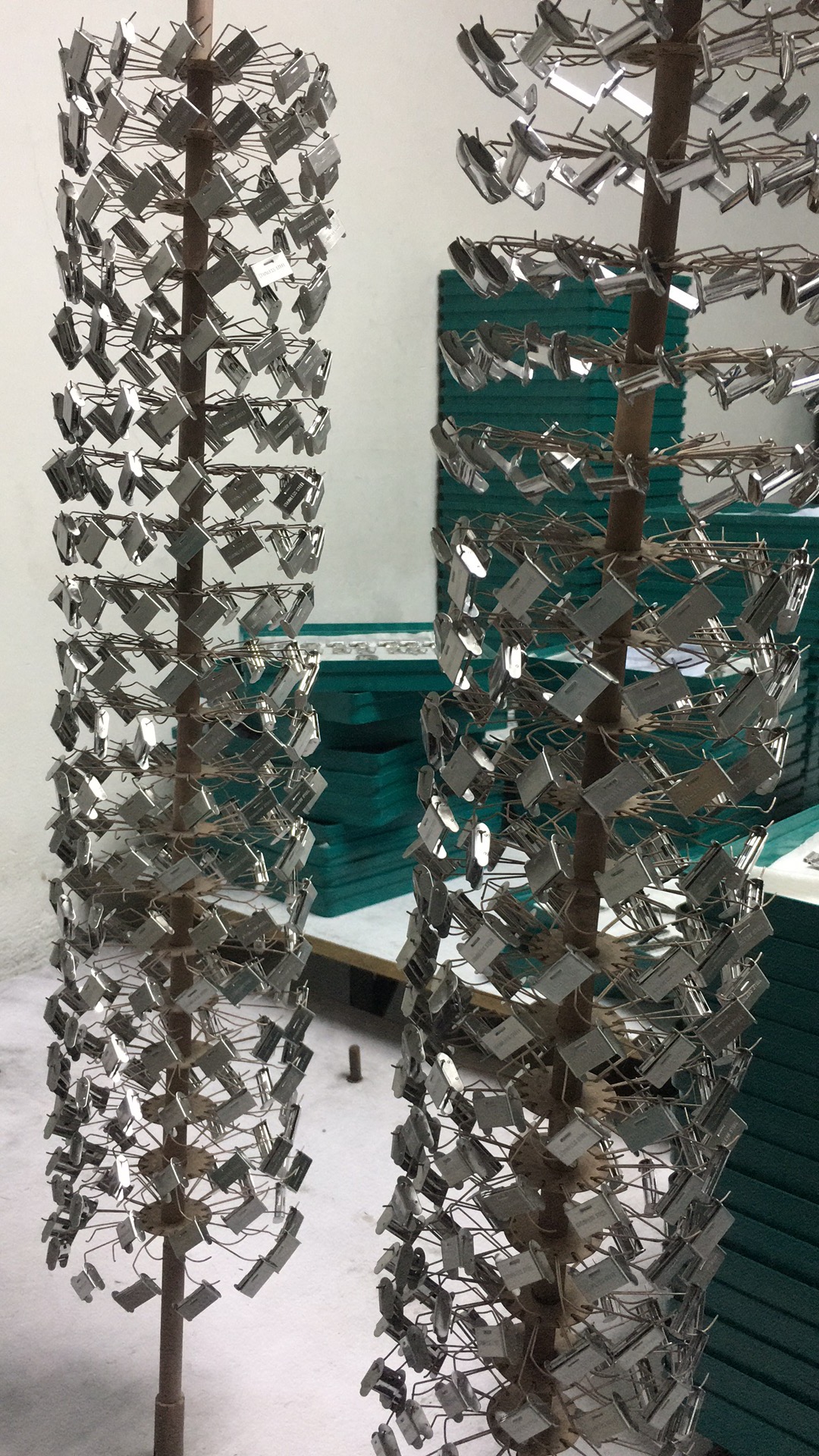 Because of the stove temperature is very high, our factory worker's can't adjust the position all the time, just can control the plating time. So that some hidden place can't be plated. Some of the big parts are all right, such as watch case and watch strap, but some small parts will have some problem, such as buckle, but it main refer to the black buckle. Some place plating effect is good, some place is not good. You can see this video, then can understand the reason.
In a word, our factory can solve this problem, and produce high quality watch for you.Though some problem cannot be completely avoided, our factory will think some ways to solve it. This is the popularization of today's knowledge, that's all. Thank you