In the recent market, the real alligator strap is mostly confused with the alligator pattern calf leather strap. Because the alligator pattern strap is cheap and can be decorated with alligator pattern. Some businessman often use the alligator pattern strap as real alligator strap to cheat the consumers, so it is necessary for us to know the difference between the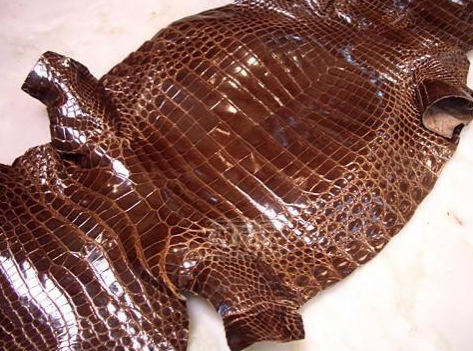 First, the alligator pattern strap is made by pushing the leather on the model, so normally the alligator pattern will be same for one brand, since to reduce the cost the manufacturer will only use one model to make the strap. But the patterns on the real alligator straps are unique, though the strap is produced under the same brand, same model, same batch. This is because the real alligator's pattern is just like our palm prints, which are natural. Also the real alligator strap's pattern will be quite different from the different part of the alligator leather
Second, there are also a lot of tiny irregular textures in the big slub pattern of the alligator skin. It is also a distinct feature that the natural leather pattern differs from the machine-pushing pattern. The machine-pushing pattern is the rigid and stiff pattern, Patters on both sides imitate the lumpy look of the alligator skin horny
Last, it is the feeling. The new alligator strap is soft, elastic and inflexible. But the new leather strap is a little tough, without the elasticity of the alligator leather.
Here are the pictures for your reference on the difference between the alligator strap and alligator pattern leather strap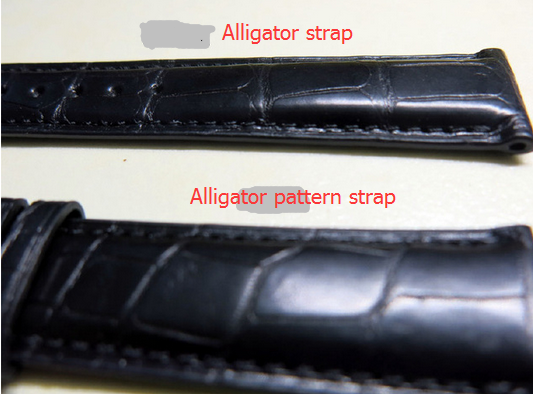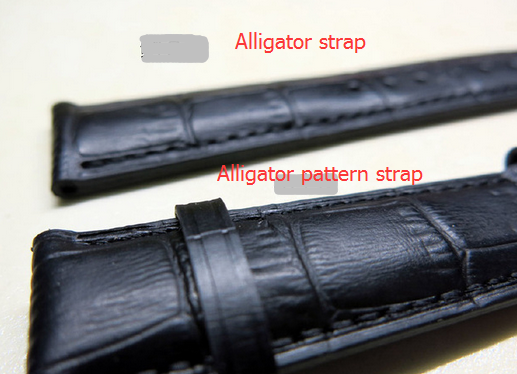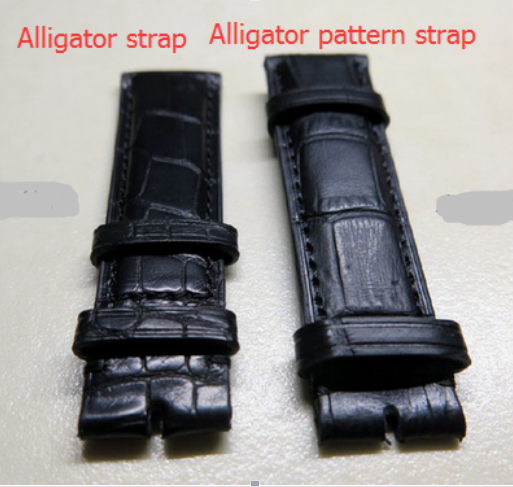 Szgiantwatch: OEM timepiece manufacturer in Shenzhen, China.
With 9 Years Of Experience In The Development Of Watches, Giant Watch Provides Turnkey Solutions For Your Brand.
The leather strap for our Leather watches is made of cowhide, Italy, leather and alligator.