Do you know the principle of automatic mechanical watch setting time?
Automatic mechanical watch for a long period of static, Automatic mechanical watch clockwork will be relaxed to watch static, at this time, if you want to re-wear, be sure to rewind quickly, after this time to calibrate time, generally automatic mechanical watch in the loosest moment of the spring, will show the hour hand, minute hand slow down or become fast.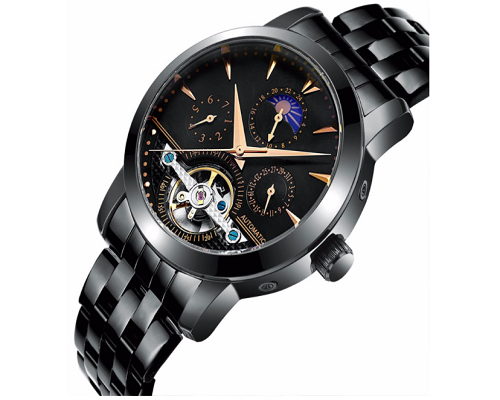 Because of this, it should be the first full hair, in case of calibration time, there is no standard power drive pointer, even if it is semi-automatic refining, should also be manually refined to eight full (full card is broken spring), and then perform time calibration.
Steps of self-cleaning and protection of automatic mechanical watch:
(1) Dab with a soft cloth and soapy water
(2) Wipe the soft cloth with clean water
(3) Wipe with a dry soft cloth
(4) It is cloudy and dry in the ventilation area
(5) do not just send ultrasound wash